Christmas with My Girl is the fifth song by Mindless Behavior. It was released on December 13, 2011. The video has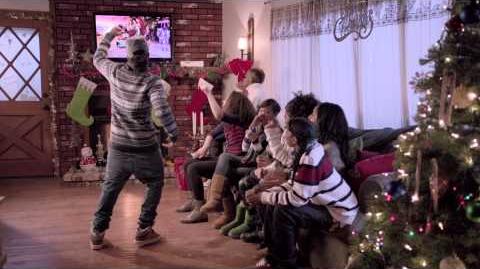 2,422,875 views so far and still counting today in 2013, two years later. This is the only Christmas song by Mindless Behavior.
Plot
The music video opens with Princeton introducting the song, then Ray Ray, and Prodigy, and Rock Royal with their girlfriends having Christmas together, doing mistletoe kisses, playing foot ball, sledding, playing Dance Central, Prodigy and Ray Ray give their girlfriends Beats by Dr. Dre headphones, and sitting around a campfire roasting marshmallows as the song means all they want for Christmas is to spend it with girlfriends. The video then ends with "MINDLESS BEHAVIOR WISHES YOU A HAPPY HOLIDAY".
Notes