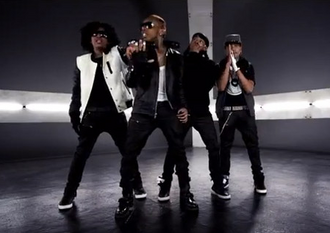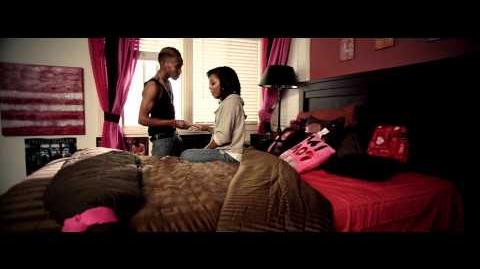 Hello is the seventh music video by Mindless Behavior from their debut album, #1 Girl. The music video also guest stars Tisha Campbell and Gary Sturgis. The video also has features parts of the songs "Girls Talkin' Bout" and "Mrs. Right".
Plot
The video opens with Prodigy in his house, getting ready to meet his friends and his mom tells him he is grounded as he skipped his curfew and when Princeton calls him as Roc, Ray Ray, and Princeton are playing basketball. As Prodigy sneaks out and meets the guys at the court, but they notice four pretty girls passing by as Prodigy tries to impress her by dancing and she invites him and the guys to her party and give each other their phone numbers. As the four are seen for half of the video dancing in a black/white room with the intitals "MB" on the side. The boys go to the girl's house and as she and Prodigy chat in her room as her dad comes home as Prodigy goes out of the window as the boys run away. The four are at the party while Prodigy's mom notices he is gone as she goes to the party and then tells him to get in the car and that his father will deal with him and then ends with "To Be Continued".
Trivia
For half of the video, Prodigy and Princeton didn't wear shades, Prodigy wears a hat and Ray Ray doesn't wear goggles (expect while dancing).
This is the second video to have guest stars.
This is the last music video to be made because the band was on tour.
This is also the last music video to made from the #1 Girl album.