Line 1:
Line 1:
⚫

[[File:Keisha_gamble.jpg|thumb|324px|Mindless Behavior's Manager Keisha Gamble]][[File:K.jpg|thumb|346px|Mindless Behavior and their manager Keisha Gamble]]

KeishaGamble

is one of [[Mindless Behavior|Mindless Behavior's]] managers. She is the true mother figure in their life being that they all live together in Los Angelos. Not that much has been revealed to the fans about her being that she is never seen in the public eye, but she is often mentioned to the fans by the [[Mindless Behavior]] Members.

 
 
 
 
⚫

[[File:Keisha_gamble.jpg|thumb|324px|Mindless Behavior's Manager Keisha Gamble]][[File:K.jpg|thumb|346px|Mindless Behavior and their manager Keisha Gamble]] is one of [[Mindless Behavior|Mindless Behavior's]] managers. She is the true mother figure in their life being that they all live together in Los Angelos. Not that much has been revealed to the fans about her being that she is never seen in the public eye, but she is often mentioned to the fans by the [[Mindless Behavior]] Members.

 
 
 
+
−

The few times she has been seen,she wore casual and compfy clothing. She attends all of [[Mindless Behavior]] interviews and concerts she has alo been on all their tours.

+

The few times she has been seen,she wore casual and compfy clothing. She attends all of [[Mindless Behavior]] interviews and concerts she has been on all their tours.

 
 
 

When 'MB Cam' was in running she was usually behind the camera, she is [[Mindless Behavior|Mindless Behavior's]] go to girl she helps them alot as seen in the setting up of their 'ustream' being that she is the only person they always ask weither or not they are on line.

 

When 'MB Cam' was in running she was usually behind the camera, she is [[Mindless Behavior|Mindless Behavior's]] go to girl she helps them alot as seen in the setting up of their 'ustream' being that she is the only person they always ask weither or not they are on line.

 
 
−

Her age is again not known by the fans of [[Mindless Behavior]] but if you want to know simply add her on Facebook or twitter or better yet ask [[Mindless Behavior]] during their next Ustream, Keisha is surely going to be in the room.

+

Her age is again not known by the fans of [[Mindless Behavior]] but if you want to know simply add her on Facebook or twitter or better yet ask [[Mindless Behavior]] during their next Ustream, Keisha is surely going to be in the room.

 
+

Ikeemia Dean
---
Revision as of 23:13, 20 May 2012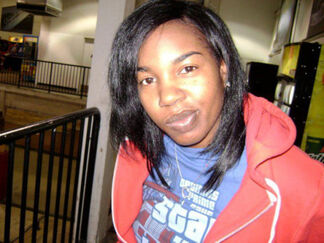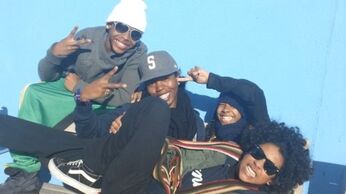 Keisha Gamble is one of Mindless Behavior's managers. She is the true mother figure in their life being that they all live together in Los Angelos. Not that much has been revealed to the fans about her being that she is never seen in the public eye, but she is often mentioned to the fans by the Mindless Behavior Members.

The few times she has been seen,she wore casual and compfy clothing. She attends all of Mindless Behavior interviews and concerts she has also been on all their tours.
When 'MB Cam' was in running she was usually behind the camera, she is Mindless Behavior's go to girl she helps them alot as seen in the setting up of their 'ustream' being that she is the only person they always ask weither or not they are on line.
Her age is again not known by the fans of Mindless Behavior but if you want to know simply add her on Facebook or twitter or better yet ask Mindless Behavior during their next Ustream, Keisha is surely going to be in the room. Also follow Mindless Behavior on Twitter @MindlessBhavior. By: Ikeemia Dean