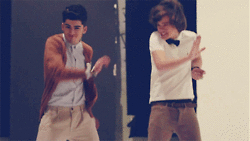 My name is Taya,as you saw above.But I perfer people to call me Mrs.StylesMalikPerezHoranPayneTomlinson XD.I'm usually a fun,entergetic person.But also serious....SOMETIMES.XD.My current obssesions are Victorious,Lulu Antariksa,One Direction,Princeton of Mindeless Behavior,and NightCore.If you have any questions or comments,feel free to leave a messsage on my Talk Page.Good Bye for now :).
Husbands:Harry Styles,Zayn Malik,Princeton,Liam Payne,Niall Horan,Louis Tomlinson.Friends:Reffy,Michelle,AmandlaFan,Caitlin,Oddy,Clifford,Deni,Mori.Songs Everyone Should Listen To Before They Die:Up All Night By One Direction,Stole My Heart also by One Direction,and anything by One Direction.
Community content is available under
CC-BY-SA
unless otherwise noted.